We've been proudly working with the Leeds NHS Clinical Commissioning Group (Leeds CCG) since 2017, providing a host of technical solutions and support for their annual events programme, with over 15 conferences taking place each year.
As we all know, COVID-19 has touched almost every industry and sector, forcing our essential industries, in particular, to quickly adjust and adapt to ensure their crucial services can continue.
With all Q1 2020 conferences cancelled, Leeds CCG turned to us to help them find a way to continue communicating critical updates to the region's clinical professionals and GPs. We worked with them to quickly establish a webcasting structure, which would enable them to continue communicating directly with their network whilst also seamlessly integrating other professionals and experts.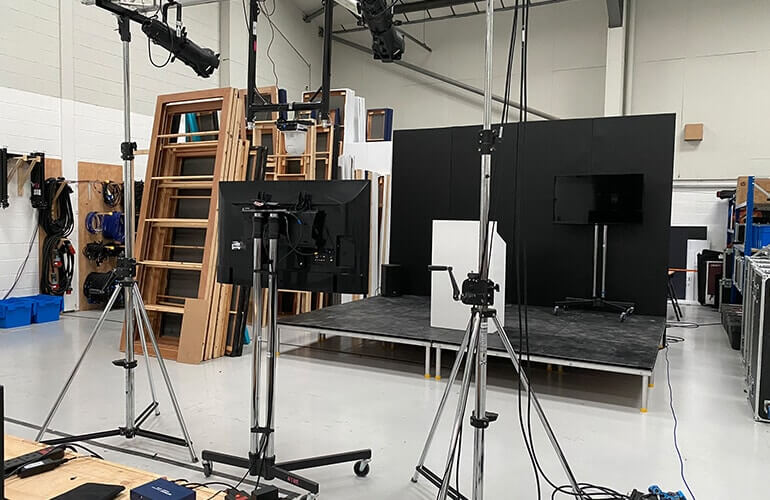 We provided the infrastructure and all the equipment the team needed to produce and distribute their weekly webcasts, including a PTZ camera and comfort monitor which enabled recordings to take place whilst still observing social distancing measures. We provided the ability for remote panel experts to dial in, with two-way discussions between the hosts and experts, allowing Leeds CCG to capture and deliver valuable information and content.
We also created webcast branding and graphics to bring the project to life and importantly used a secure, password-protected platform to comply with necessary data protection and confidentiality requirements.
We broadcast the webcasts from our unit in Leeds, with our team, of course, taking care to follow social distancing guidelines, and also create downloadable recordings for later use.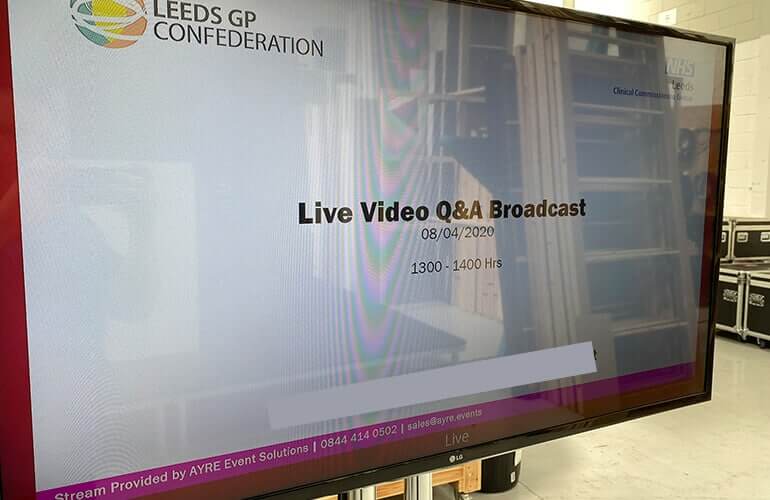 Whilst we primarily specialise in live events, we are rising to the challenge and rethinking how we can support our clients as they seek remote working solutions that allow them to safely share information and engage their networks. As we continue to navigate the uncertainty we are busy tailoring our services and knowledge to introduce more innovative technology and systems that allow businesses and organisations to continue to operate effectively.
Are you looking for creative solutions to keep communication flowing between your teams and clients? Get in touch with us for a host of digital, social-distancing friendly options!